Buddies
Olive and Houdini got along from the start and have been inseparable.
Exploring together
Walks are always more enjoyable with company
Olive cuddling with Sham
Turns out that Olive loves kids. Here she is cuddling with Sham, our manager's baby daughter.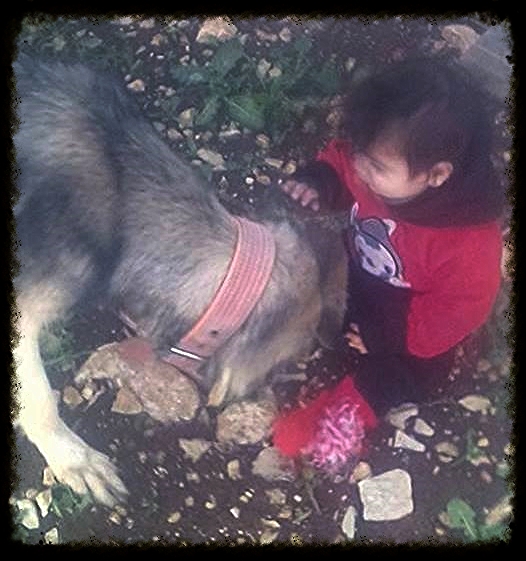 Nice Puppy
Sham giving some love back to Olive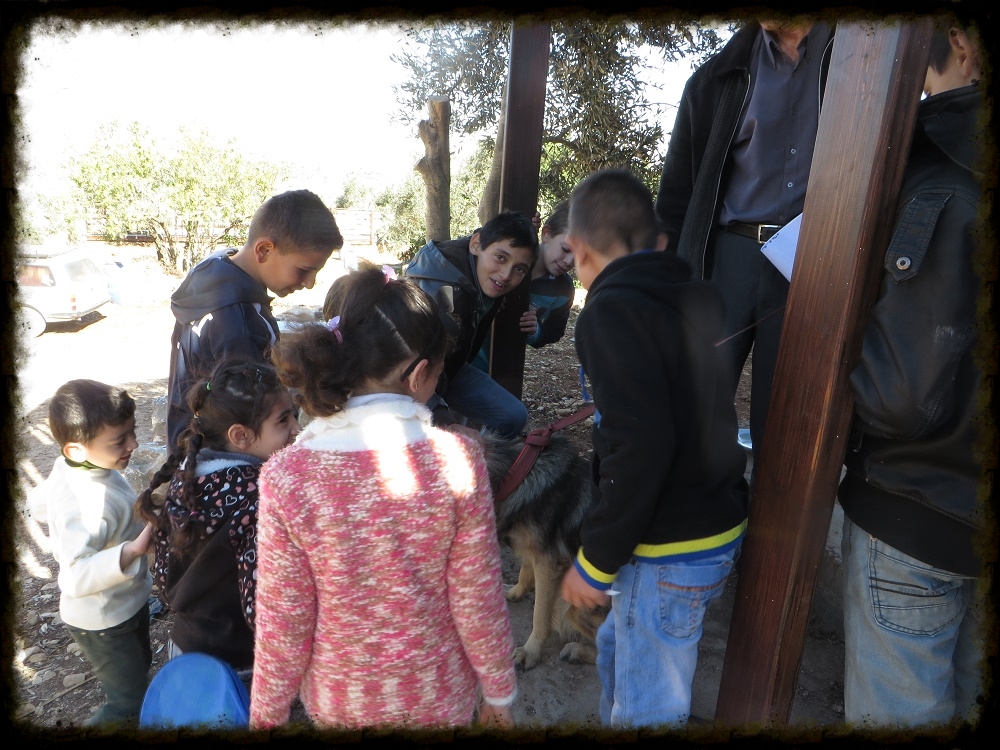 Olive being a good sport
Kids in Palestine tend to be afraid of dogs, but Olive is great at breaking down barriers
You're a funny looking dog...but so cute
Olive can bring a smile to any child's face...even if she's wearing a goofy cone.